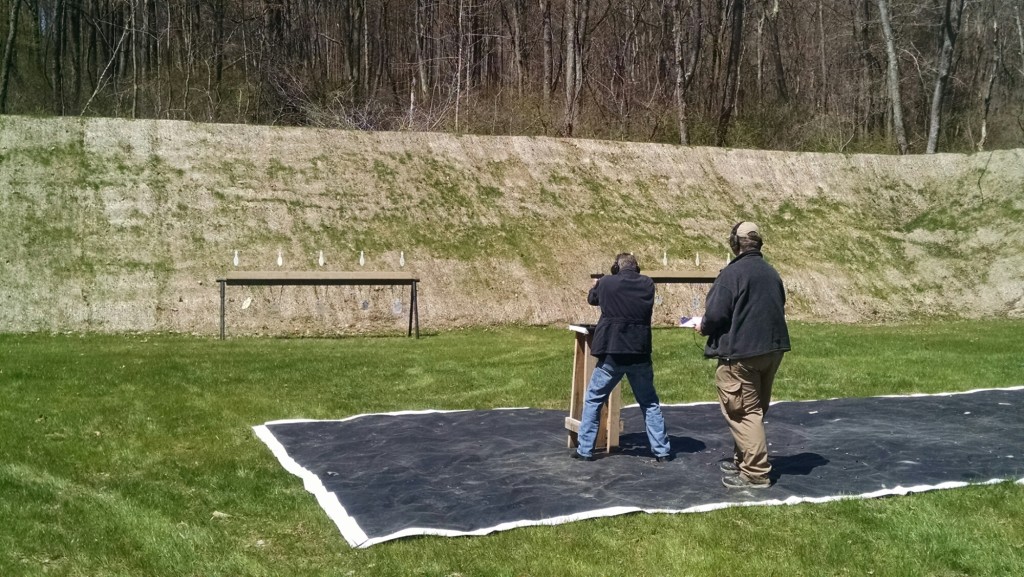 Next Sunday May 31 will be the first 3 gun shoot of the year. Last month's pin and plate shoot was a great success and we expect the same for 3 gun as well. Come out and see how the West Range development is progressing and enjoy the day shooting with your fellow members!
We have made changes to the details for this upcoming season:
1) 22 Rifle – Shooters must hit 16 targets;  8 targets at stage 1, perform a tactical reload and then shoot 8 targets at stage 2. The shooter may load 10 round in each clip.
2) Shotgun – Shooters will have 6  poppers to hit as they move through the course.
3) Pistol – The shooter will have 5 targets at 2 different positions and must perform a tactical reload between positions.
Don't forget sign up early! We will accept sign in from 9 am to 950 am so we can get ready to shoot at 10:00 am.
The price will be $10.00 to shoot. There will be 12 gauge shotgun shells at the shoot to purchase if you need more ammo. We will do our best to move you through the course at quickly and safely as possible.
Please remember, hollow point ammo is NOT permitted.
We hope to see you there!
Thank you – Randy Hoffman, West Range Chairman