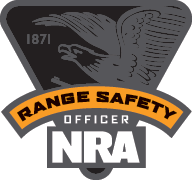 NSSA is proud to host Range Safety Officer training on Saturday Jan 16.
Becoming an RSO is an excellent way to provide a vital service to your fellow members. Also, volunteering to serve as an RSO can be applied toward a reduction in your annual dues. Spaces are limited. Register today!
Date
Saturday Jan 16, 8AM
Course length: 9 hours
Participants should bring lunch – no meal will be provided.
Registration
please email
Course is limited to 12 students
Cost is
$40.00 for instruction only
Optional certification is offered separately at additional cost. See the instructor for details.
About the course
The Range Safety Officer course consists of: Range Safety Officer's roles and responsibilities, range standard operating procedures, range inspection and range rules, firearm stoppages and malfunctions, and Range Safety Briefings which include emergency procedures.