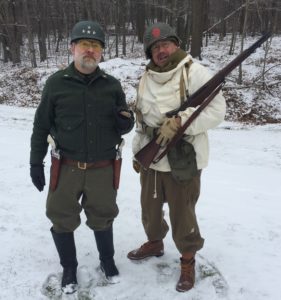 On Sunday, December 10 th Northside Sportsman's Club will hold the Fourth Annual Battle of the Bulge shoot.
It will be the 73 rd anniversary of the battle that took place from December 16, 1944 through January 25, 1945. 250,000 German troops, including three full German Panzer divisions, were massed along the Belgian border.
It was Germany's last large-scale offensive and a great gamble to try to turn the tide of war. Soldiers on both sides would suffer some of the harshest winter conditions and experience some of the most brutal fighting of the Second World War.
It was named The Battle of the Bulge because of the bulge it created in the American lines at the onset of the battle.