Update 3/9: All spots have been filled for both sessions. Check back for announcement of future dates.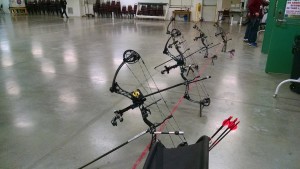 Have you ever wondered what it's like to shoot a BOW? 
Here's your chance.
The Archery Co-Chairmen of North Side Sportsmen Association are providing 2 Introduction to Archery classes for the general membership and guests on
March  28th, 2015 from 1pm to 4pm

, and

April 4th, 2015

from

1pm to 4pm
located a
t NSSA indoor archery range.