Glen Beattie – Chairman
CMP #25310—NRA #B6449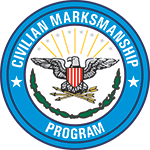 The Civilian Marksmanship Program program at NSSA offers 14 matches that are open to the public between April and October, held on the 300 yard rifle range

Download the 2017 schedule or see the calendar below for scheduled match dates which include:
Springfield/Vintage rifle
Carbine
Garand
.22
F Class High Power Rifle
NRA
Please note that the shoots at NSSA are for entertainment only. NO prizes, badges, or trophies are awarded at NSSA events.
If you are interested in getting involved, but don't own a qualifying rifle, NSSA has two Bushmaster XM-15 E2S A2 with 20" barrels available for match use, free of charge. The club also has magazines, slings, empty-chamber indicators, and a ground mat that can be used during the matches.  This is an excellent way to give the sport a try for just the cost of ammunition.  (Note:  Only factory ammunition can be used with the club rifles—no reloads.)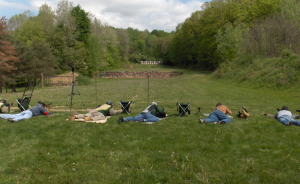 CMP as explained from thecmp.org web site:
"The Civilian Marksmanship Program (CMP) is a national organization dedicated to training and educating U. S. citizens in responsible uses of firearms and airguns through gun safety training, marksmanship training and competitions. The CMP is a federally chartered 501(c)(3) corporation that places its highest priority on serving youth through gun safety and marksmanship activities that encourage personal growth and build life skills.

Statutory mission. The federal law enacted in 1996 (Title 36 U. S. Code, 40701-40733) that created the Corporation for the Promotion of Rifle Practice and Firearms Safety, Inc. (CPRPFS, the formal legal name of the CMP) mandates these key "functions for the corporation:

To instruct citizens of the United States in marksmanship;To promote practice and safety in the use of firearms;To conduct competitions in the use of firearms and to award trophies, prizes, badges, and other insignia to competitors.

The law specifically states: In carrying out the Civilian Marksmanship Program, the corporation shall give priority to activities that benefit firearms safety, training, and competition for youth and that reach as many youth participants as possible."
For more information, visit thecmp.org
There are no upcoming events to display at this time.