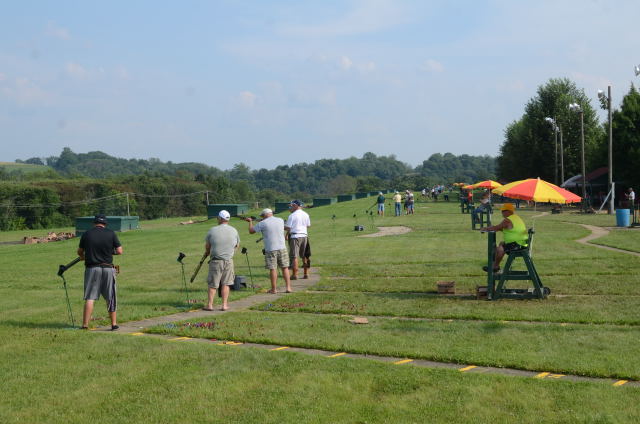 Despite wind and rain, NSSA members Kevin Sheen, Elaine Ference and Dan Bossio were among 259 Shooters from 10 states at the WV State Shoot to compete for over 200 trophies.
Kevin Sheen broke the event high score of 95 and won the 18-21.5 yd group in the Alec Sauble Handicap. Kevin also took Open Class A with 96 in the Todd Sauble Singles.
Congratulations Kevin!