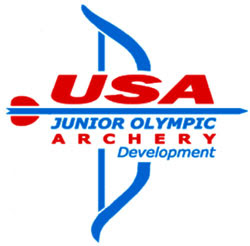 Congratulations to the NSSA JOAD team for yet another fantastic season!
Our youth archers demonstrated their skill throughout the regular season by taking many first, second and third place positions against neighboring clubs.
2014-2015 Regular Season:
1st place – 29
2nd place – 36
3rd place – 30
NSSA JOAD archers also earned several positions at the Pennsylvania State competition in Harrisburg.
2015 State JOAD competition in Harrisburg:
1st place – 2
2nd place -1
3rd place – 3
The breakdown is as follows:
Match breakdown
AGE class:
MALE CADET RECURVE
3rd place – Reece B.
FEMALE CADET RECURVE
1st place – Claire S.
MALE CUB RECURVE
3rd place – Charlie M.
FEMALE JUNIOR COMPOUND
2nd place – Isabelle H.
MERIT class:
BLUE COMPOUND
3rd place – Carson H.
RED COMPOUND
1st place – Belle C.
NSSA thanks Ron and Linda Roth and Jeff Falconer for their dedication by coaching our youth and making this opportunity possible. Their expertise and commitment is truly admirable.