---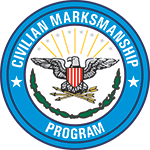 NSSA can easily accommodate more CMP – NRA rifle match shooters than are currently participating.
This program gives rifle owners a great way to practice their marksmanship with a variety of matches during the year featuring a variety of rifle types.  The competition is low-key, with the only prizes being bragging-rights.  Safety is taken very seriously but all other aspects of the matches are rather informal.  Most participants are only interested in doing better than they did in their last match.
We welcome any newcomers to our program, which runs from April through October.  The match fee is just $10 and the matches are open to the public.  We have all the equipment needed to try out the program, available for free loan.
We would very much like to encourage youth participation (which is a cornerstone of the national CMP program).  To that end, anyone under the age of 18 participates for free.
The matches are generally held on the 1st and 3rdSundays of the month.
The September NRA High-Power match has been rescheduled for Sunday, Sept 25th.  Sign-in will be at 8:30 and the match starts at 9:00.
We start each stage in position (a safety decision).
Each position gets two sighter rounds.  So there's a total of 58 shots, of which 50 shots are for score.
Questions, suggestions? Email cmp@northsidesportsmen.com
Regards,
–Glen Beattie
CMP Chairman