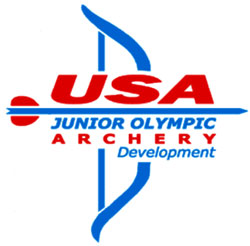 NSSA proudly extends its congratulations and best wishes to 7  NSSA JOAD participants who have qualified to compete for the Shooter of the Year Award. The competition will take place on March 26, 2017 at X‐Fever JOAD's Cabin Fever Archery in Sharpsville Pa
Those who qualified were among the top six scorers using their best seven scores out of ten total events.
Female Compound:
Lexi E.
Female Recurve Bowman/Cub:
Emma B.
Olivia N.
Rhian B.
Male Recurve Bowman/Cub:
David S.
Male Recurve Cadet/Junior:
Tim R.
Reece B.