Currently Membership is closed.  If you have any questions, please send them to membership@northsidesportsmen.com
325 Mt. Pleasant Road
Warrendale, PA 15086
North Side Sportmen's Association is located in Northern Allegheny County on the border of Butler County. The Association maintains 200 rolling acres, open to members for hunting of deer, turkey, small game and shooting trap, skeet, indoor & outdoor archery, 3D, running deer, pistol, long & short range rifle, black powder, shotgun sabots and other outdoor sportsmen activities.
NSSA facilities are available to members only. Non-members are only permitted at the club as the guest of a member or during designated events that are scheduled as open to the public.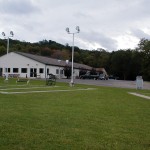 If you have any questions, please send an email to info@northsidesportsmen.com.
~North Side Sportsmen's Association Web Development Team