Randy Hoffman – Chairman
west.range@northsidesportsmen.com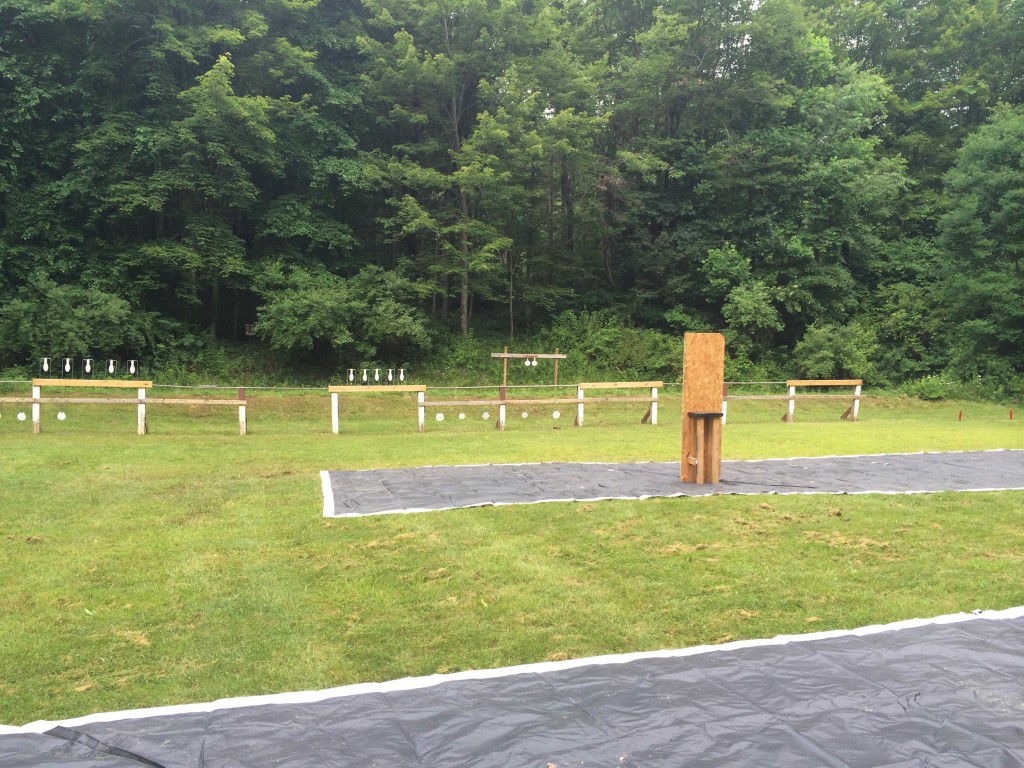 Test your skill using 3 different firearms; .22 rifle, handgun, and shotgun. Enjoy the camaraderie with fellow shooters!
Course of fire:
Shooters will be timed shooting 3 stages totaling 32 targets
.22 Rifle, any style, with 10 round capacity.

Shooters must hit 16 targets; 8 targets at stage 1, perform a tactical reload and then shoot 8 targets at stage 2. The shooter may load 10 round in each clip.

Handgun, any style.

The shooter will have 5 targets at 2 different positions and must perform a tactical reload between positions.

 Shotgun, any caliber but minimum 6 round capacity preferred.

You will have 6 shots to hit 6 popper targets.
Less than 6 round capacity will be allowed at the discretion on the range chairman.
Timing/Penalties:
Timing will begin at shooters first shot and will end with shooters last shot
Penalties will be assessed for missed targets (amount to be determined) and time will be added to your round for missed targets. Your score will be calculated and/or adjusted based on any missed targets.
Additional Information:
Drawing from a holster is permitted with restrictions.
Shotgun ammo (12 gauge) will be available for purchase if needed
Other restrictions will be reviewed on the day of the event
Eye and Ear protection is required at all times
New This Year: Both Full Metal Jacket and Lead Ammo are permitted – NO Hollow Point
Registration
Cost: $10 per 26 shot round
Schedule: Shoots will start at 10:00 am till 2:00 pm. See calendar below for dates.
Sign up will be from 9:00 am till 9:45 am. Please try to arrive early to avoid interruptions once shooting starts.
There are no upcoming events to display at this time.